Lydighet og agility mai 2009/Obedience and agility May 2009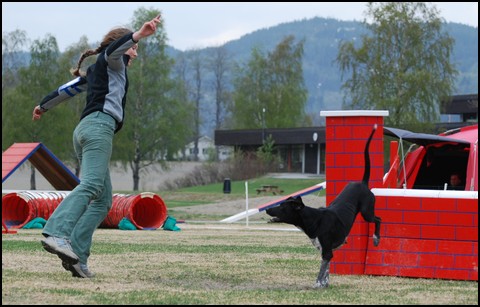 Agility? Eller fugledansen? Eller..?
Agility? Or some kind of dance moves?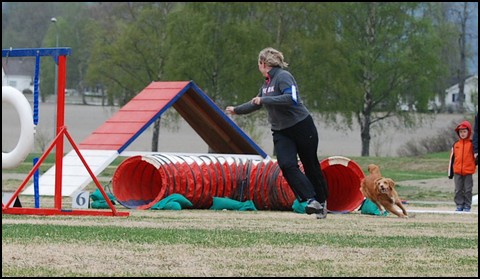 Gøril & Artemis i farta
Gøril & Artemis at full speed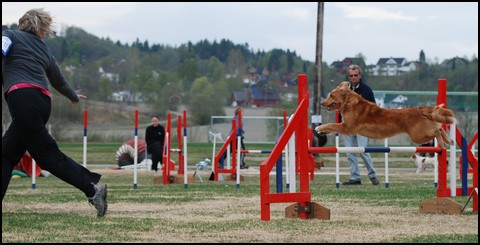 Det ser da riktig enkelt ut :)
Looking rather easy :)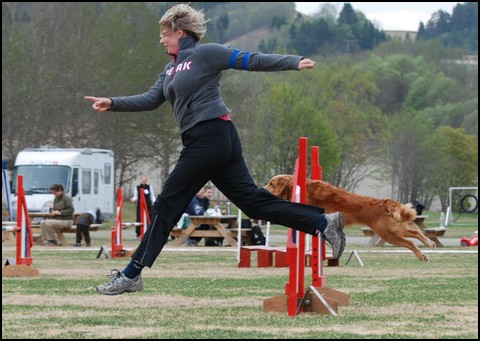 Hvilken stil!
Nice style!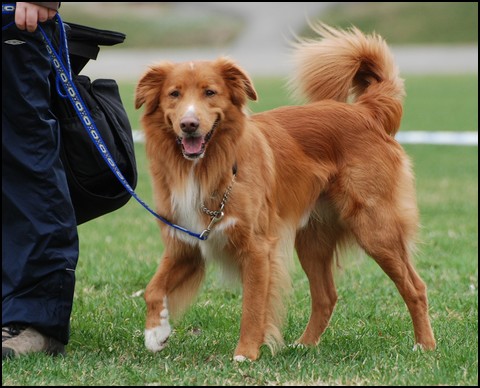 Webley`s Cotopaxi "Ravi"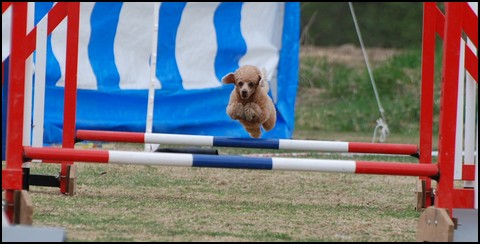 Lynraske "Rambo"!
The fastest of them all "Rambo"!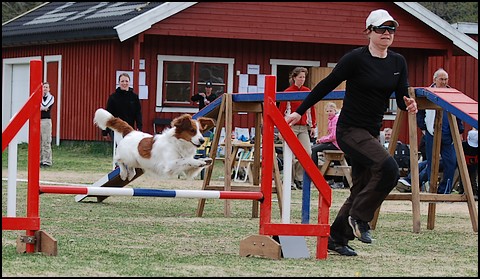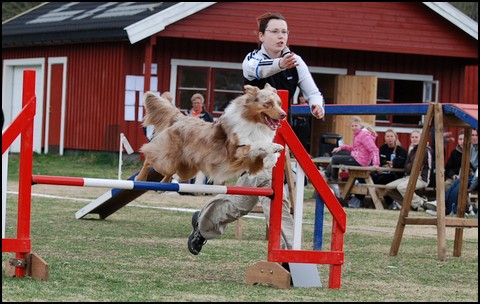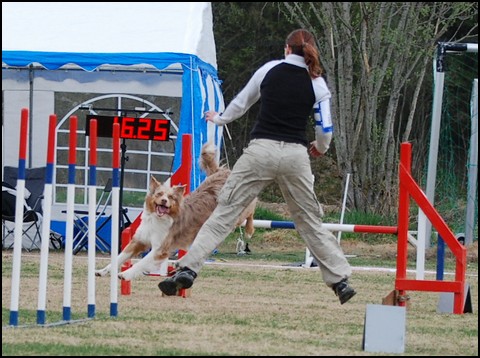 Man kan bare spekulere i hvilken konkurransegren dette egentlig er...
You can only speculate what kind of competition this really is...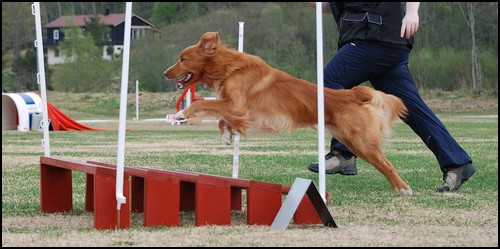 Ravi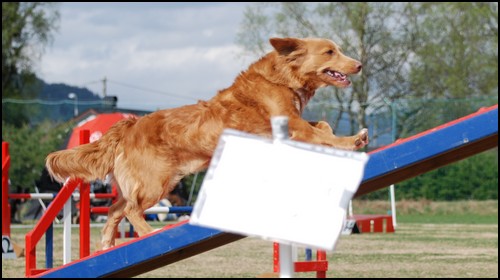 Artemis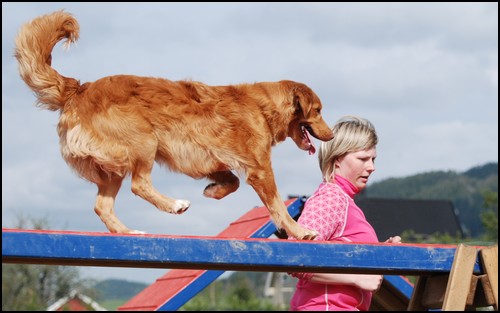 Artemis & Gøril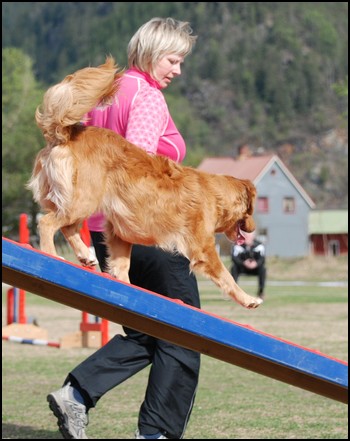 Artemis & Gøril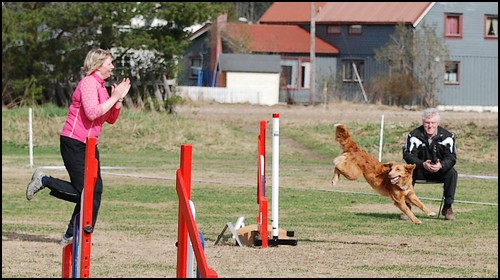 Flott avslutning!
Nice ending!
*** The following pictures are taken by S. Sandø ***
(Thank you, mum!)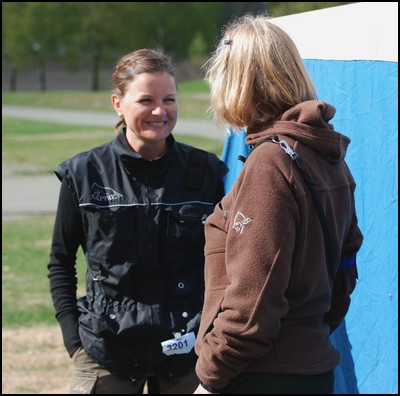 Søndag og Elisabeth & Solfrid venter i skjul under fellesdekk med skjult fører
Sunday and we are hiding behind the tent while the dogs lay still (hopefully)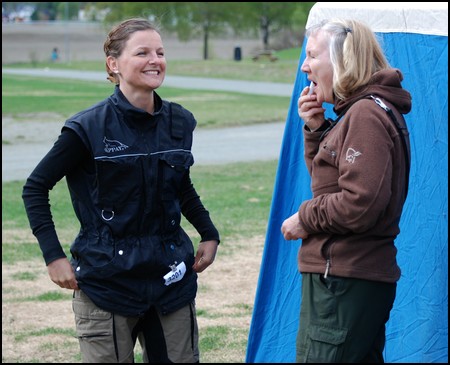 Nervene er under kontroll, og det er også tid til litt enkel sminkelegging
The nerves are under control, and we did even have a little time for putting on some makeup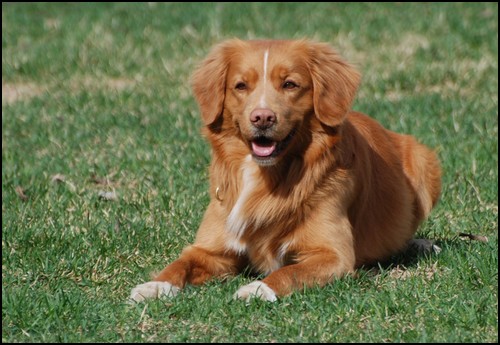 Emil venter tålmodig
Emil patiently awaits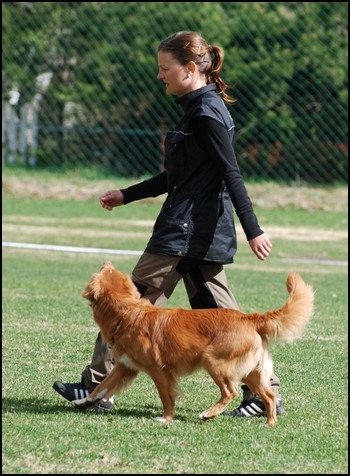 Fri ved fot
Heelwork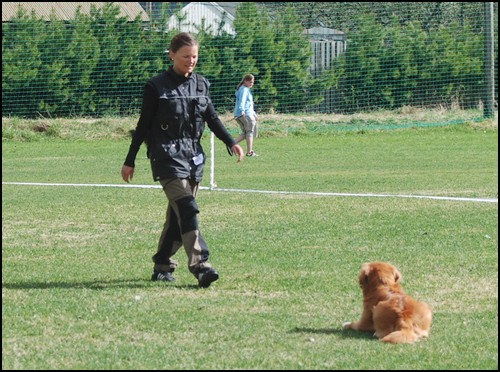 Dekk under marsj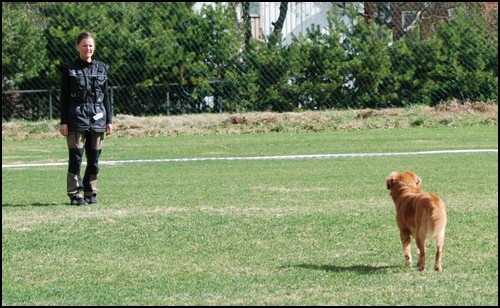 Innkalling med stå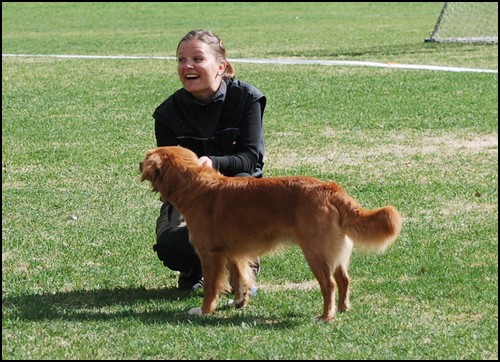 Fru Eastwood er bare bittelitt glad for at innkallinga med stå gikk så bra!
Mrs Eastwood is just a little bit happy about that nicely done task!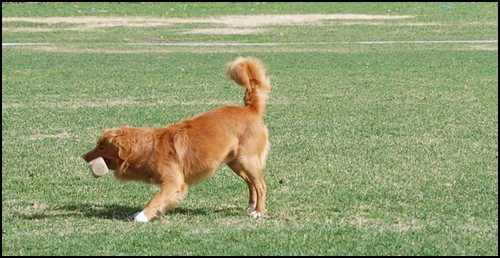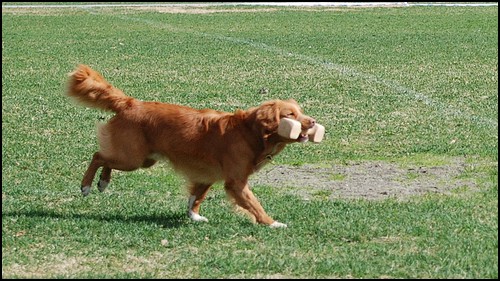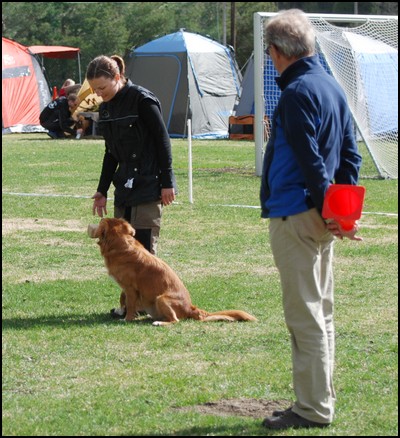 Apporteringen gikk til en 10`er
Retrieving=top score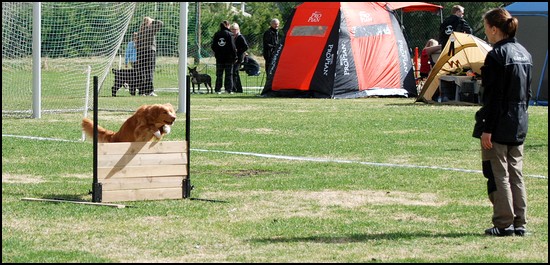 Hopp over hinder med sitt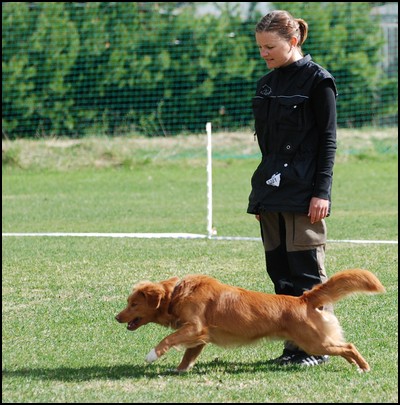 Fremadsending til kjegle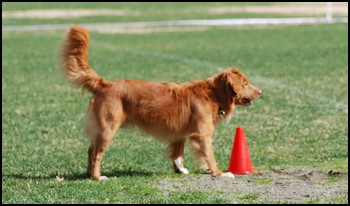 "Jeg står jeg, men tenker å ta med meg kjegla på vei hjem!"
"I`m standing, but I believe I`ll retrieve this cone on my way back (and so he did)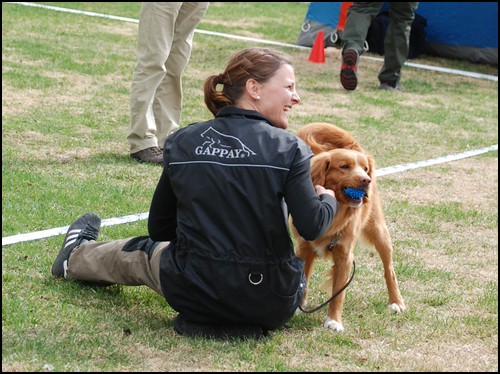 Kjempeglad for Emils gode innsats, og akkurat informert om at det ble opprykk!
Extremely happy about Emil`s effort, and just been informed we made it for class three!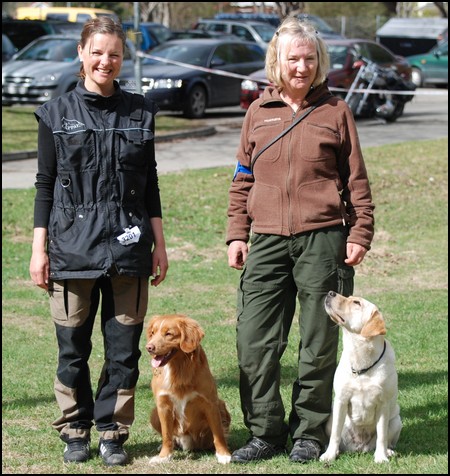 Opprykk til klasse tre: Elisabeth & Emil, Solfrid & Nirill
Moved up to third class: Elisabeth & Emil, Solfrid & Nirill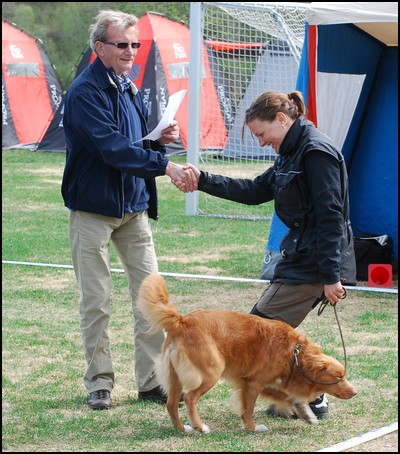 Man må jo neie pent for dommeren..!
You just have to show some appreciation to the judge..!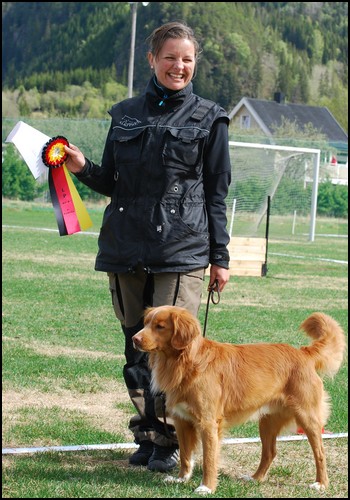 Fornøyd?
Pleased?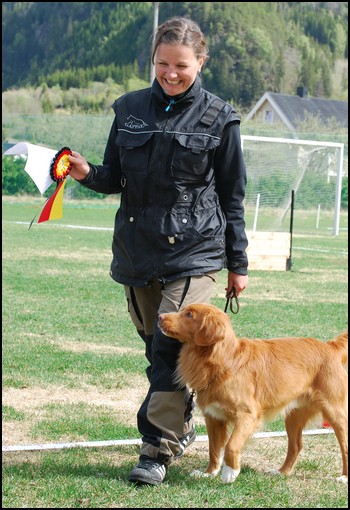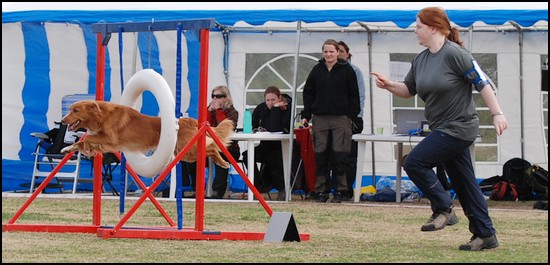 Vi fikk med oss hopp-omgangen til Kathrine og Ravi, og det ble napp!!!
Kathrine and Ravi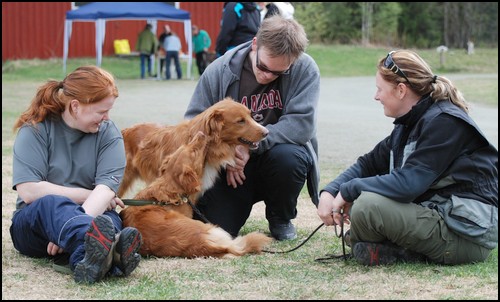 Nedstressende lek
Nice to get rid of some stress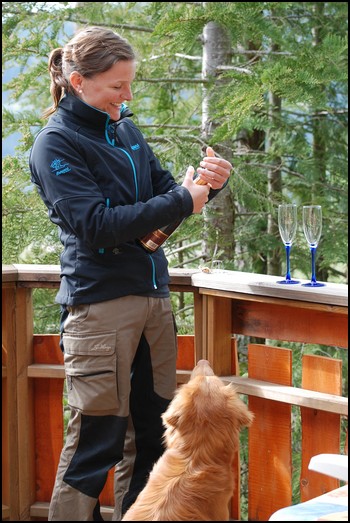 ...og så klart - en aldri så liten feiring hjemme på terassen!
...and of course - a miner celebration bak home!

© Stene